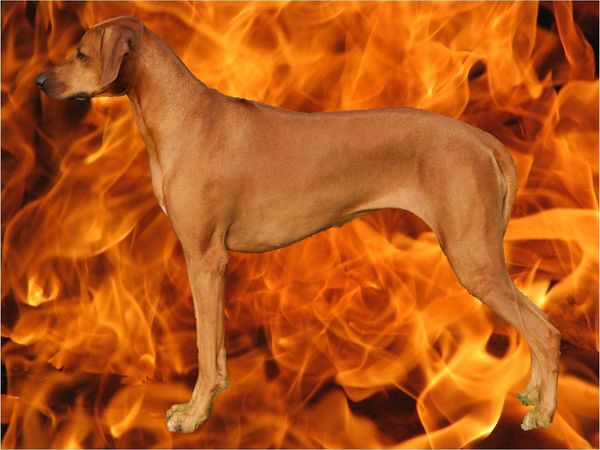 "
Pepper
"

Bred by
Gail James & Sandra Gordon

Whelped May 23rd, 2010



SIRE:

CH Regal's Elusive one of Dimond CD, RE, MC



DAM:

CH Regal's Dimond Solitaire JC

Pepper 13 weeks old.  She is doing great! Wonderful personality, she lives up to her name BOLD and SPICY   All the dogs love to play with her now.  She knows what she wants and goes after it and she is the biggest love.  She has brought alot of spice to our family.

Pepper at 15 weeks now, went to GA for Labor Day weekend and she had a blast.  We signed her up for puppy classes starting September 9,2010.  It will be interesting to see how she does ; )

Peppers first Fun match 9-12-10 at 16 weeks, in Bradenton with Manatee Kennel Club.  She did great!  We still have to work on the stacking and staying part  but she is still very young and we want it to be fun for her.

Pepper at 5 months old earned her AKC CGC Title at the SSRRC Fun Day in Deland FL 10-23-10 The tester was very impressed with her.

On October 28, 2010 Pepper graduated from puppy class.  See her pics below.  Way to go Pepper!  

Wow Pepper is One!!  The first year of Pepper's life has been very full of spice.   Pepper is starting her show career at minimal shows, She is growing up nicely!

Pepper is 16 mos old and is doing great! She is a beautiful stunning girl at about 71 pounds and 26" tall now.  Her personality is spunky and fun! Last month she took her first class in Rally and did really well with that.  Her last conformation show in Deland Fl came in first in 12-18 mo. class, she looked great!  You can look for Pepper at the Arcadia shows next, then off to Ocala for the RRCUS supported show that Nathan and I are helping to Support.  It should be a great time, looking forward to it.

Pepper at 18 mos went Reserve WB to a Five Point Major on Sunday, November 20th 2011 under Judge Ms, Cindy Meyer.  This is just the start for our girl, looking forward to great things in 2012!

May 23, 2012 Pepper turned 2 years old!!  Her Birthday weekend Pepper was Red Hot earning her first 4 points at the Great Fort Meyers Dog Show in Fort Meyers, FL.  May 26, 2012 she went WB and BOS over a specials! Thank you Judge Mrs. Lee Canalizo.  May 27,  2012 She went WB, BOW and BOS  Thank you Judge Mr. Alberto Berrios. She looked beautiful in the ring and had a blast!

Pep is on Fire at the shows ever since she has turned 2 years old!! June 17, 2012 in Palmetto at the St. Petersburg Dog Show Pepper earned her First Three Point Major Under Judge Mrs. Elaine E. Mathis. She showed her heart out! Her and I make a great team! Then the following weekend in Orlando FL June 23, 2012 she earned her Second Three point Major under Judge Mr. Robert J. Whitney. We are very Proud and Blessed to have such a pretty girl! See Show pictures below.

Another win for Pepper!!
 July 14, 2012 She won Winners Bitch and Best of Winners In West Palm Beach Florida under Judge Mr. Douglas A. Johnson.  She is doing awesome!! Gooo Pep!

What a great weekend Pepper and I had in Elkton FL. Saturday April 6, 2013 Pepper went Reserve Winners Bitch under a 4 point Major under Judge Mr. Roger R. Hartinger.  Congratulations to our good friend Cassandra Carpenter and Raven who took Winners Bitch with a 4 point Major & Best of opposite sex that made Raven a New Champion!! We were so proud!
April 7, 2013 Pepper was so HOT in the ring winning Winners Bitch under Judge Mrs. Paula Hartinger. Which earned Pepper her Championship!! We are so proud of our New Champion

          CH TuckerRidge Bold & Spicy of Regal, CGC, JC
          "Pepper"