TuckerRidge Worth Every Penny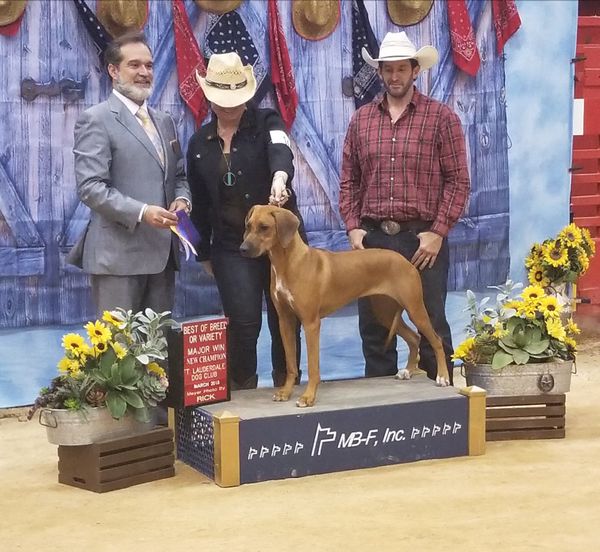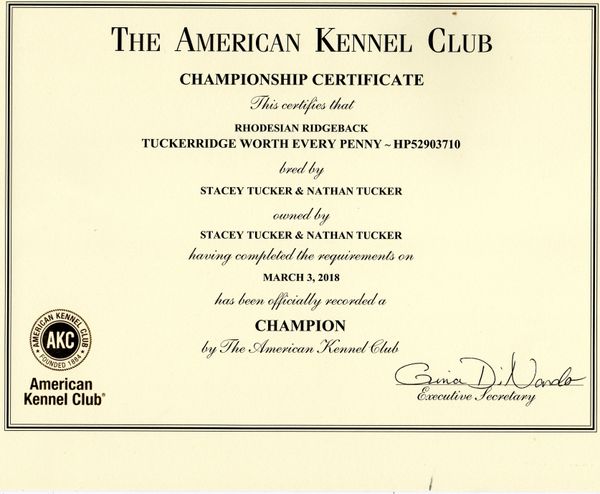 Penny was born January 7th 20017.  Penny is our girl Joon's daughter.  Penny has already dipped her toes in the show ring and loves it already.  Look for her this Fall in the show ring in Fl along with her brother Grimm Lives in PA who earned his first point at his first show. So proud of Grimm! and her sister Remy who lives in Florida.  We are very excited about these puppies.​​​​
Penny 10 months old in Ocala FL 2017 Winning her first Major for 4 points out of Bred By Exhibitor! Nathan and I were so excited!
Penny's second weekend in Ocala FL 2017 winning her 2nd Major win for 5 point out of Bred By Exhibitor! Nathan and I could not believe it, she showed like a rock star!
Penny's at 12 months old in the Brooksville FLorida Circuit January 2018 Winning her 3rd Major Win for 5 points and 1st time winning BEST OF BREED out of the Bred By Class!! OMG I could not believe such a great win over Specials and big time handlers at this show. What an honor to get this wonderful WIN with my Puppy!
 Penny's at 13 months old in Davie FL 2018 Winning her 4th Major for 3 points and her 2nd BEST OF BREED WIN out of Bred By classes! Very Excited to finish our first Bred By Champion! CH TuckerRidge Worth Every Penny! So proud of this sweet puppy! The theme of this show was Western wear, so fun!
Remmy, Penny's sister is only 2 points away from Her Champion Title.