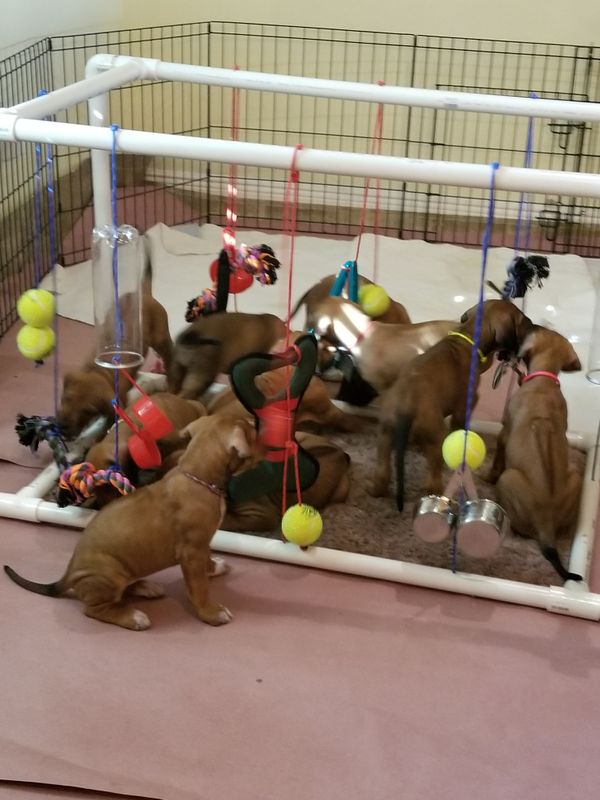 The Little bugs are growing like weeds. 5 Weeks old now!
They are getting nails dremmeled weekly now. They were wormed again today.
Last fecal sample to the vet was negative on all parasites. : )
Eating 3 times a day mom jumps in and  out of their play area.
Puppies are going to potty area to potty, such smart babies.
They were suppose to go outside today but it rained all day long : (
Lots of visitors playing with the puppies. Everyone loves them.