Joon & General pups coming soon in November 2018
The puppies finally arrived November 4th, 2018
Hello Everyone, the pups finally arrived November 4th starting at 1am until 4pm mom and babies are doing well.
We decided to go with a  Bug Litter Theme since their mom's name is Joonbug.  A breeder friend of ours suggested it and we thought it was a great idea. So we have a 11 Sweet Little Bugs and we gave each color a name. They do not have to keep that name just something fun instead of red girl, orange girl ect ...  This is the order they were born:
1. Red,White and Blue Girl- Her bug name is Lovebug         7. Black girl- Her bug name is Widow
2. Green boy- His bug name is Hopper                                  8. Yellow girl- Her bug name is Honeybee 
3. Red girl- Her bug name is Ladybug                                     9. Orange girl- Her bug name is Weevil
4. White boy- His bug name is Skeeter                                  10. Blue boy- His bug name is Spidey
5. Pink girl- Her bug name is Queen                                       11. Camo boy- His bug name is Beetle
6. Purple girl- Her bug name is Firefly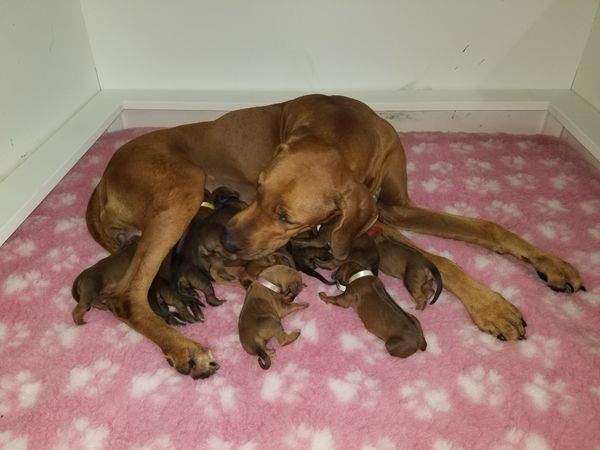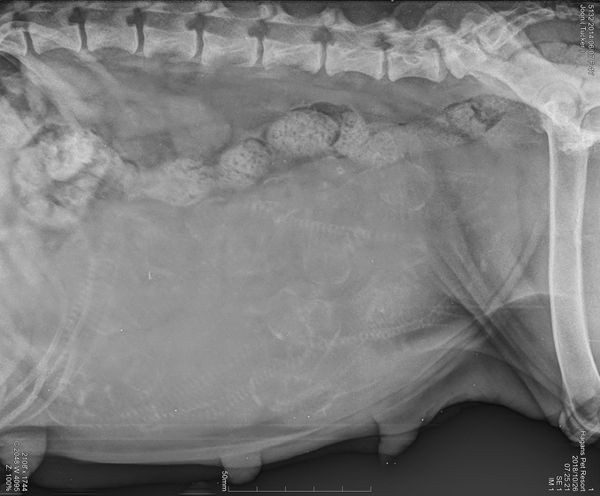 It all started Labor Day Weekend with Joon and General ; )
Puppies confirmed September 29th 2018 by ultrasound! Which is Day 28
Our dogs get along great with kids too.  Kids and pets should never be left alone accidents can happen.
Teach children to respect animals, they are not a stuffed animal to be rode on or climbed on or poked or pinched at.
Kids and puppies can be best of friends for life.
Day 32  puppy is taking form, eyelids take shape.
Day 35  Toes become visible
Day 42  Claws are forming and the skeleton begins to solidify and the foetus ( puppy) will start to gain weight rapidly.