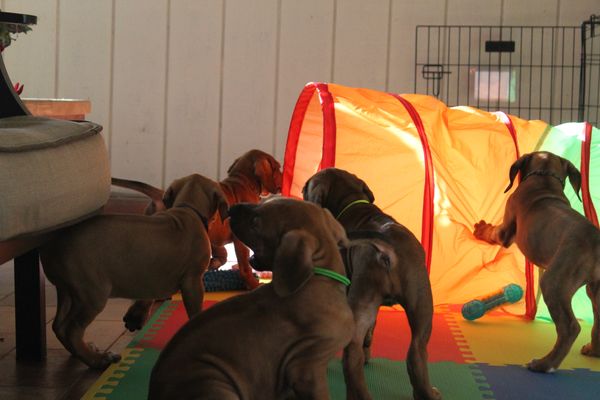 Oh Lord 6 weeks old already!  They are having the time of their life. Running and playing. 
Eating 1/2 cup of food 3 x a day. Potty on pee pads.
Dremeled their nails again today. All the pups are doing great with that.
Its been raining but later today they will go out side. I will post pics of that later.